Our MM Series Wash Water Treatment Systems are heavy-duty, multi-media filtration systems, engineered and manufactured for the drilling, mining, trucking and transportation industries. Treated wash water from the water treatment system will be clean enough to be re-used or discharged into the sanitary sewer.
The MM system consists of a multi-media filter, and/or carbon polishing filter and a large solids screen filter.  After passing through solids settling, the water is processed through the MM system and filtered so that the water contains no particles greater than 40 microns in size.    Processed water passing through the system will be free of substantially all emulsified oils, waxes and other volatile organic compounds with only limited soaps and detergents remaining in the treated water. 
MM SERIES STANDARD FEATURES:
Stainless Steel Construction
High-Efficiency Pumps
Solids Filtration
Multi-Stage / Multi-Pass Filtration
Pressurized Blended Carbon Polishing Filter
Auto-Backwashing Filters
Control Panel with PLC controller
OPTIONAL FEATURES:
Oil water separators
Ozonation systems
UL/CSA Listing
Transportable equipment rooms
Enclosed trailers
Chemical/Acid/Salinity Resistant Pumps & Components
ORP / pH control system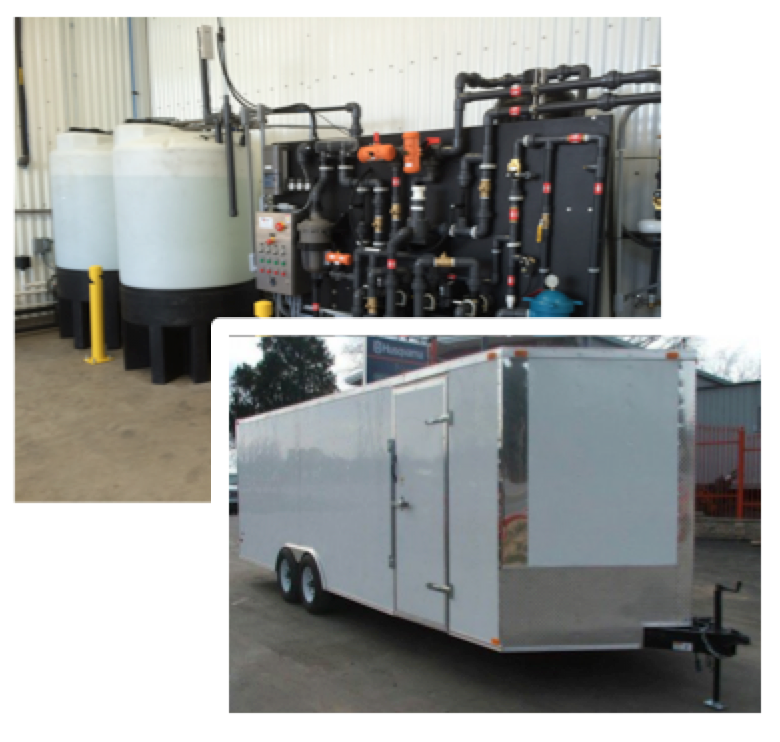 At Wash Bay Solutions, our emphasis is on quality.
These systems are exceptionally well-engineered and designed for heavy-duty commercial and industrial operations. Simple to operate and maintain, they will run for years in the harshest environments.
MM SERIES SYSTEM SPECIFICATIONS

MODEL

MM-5

MM-10

MM-35

MM-65

MM-100

FLOW RATE, GPM

1-5

1-10

3-35

30-75

60-110

FILTER PUMP, HP

3/4

1.5

2

3

5

FILTRATION SYSTEM

Multi-Media Deep Bed Filter

POLISHING SYSTEM

Carbon Deep Bed Filter

CONTROL SYSTEM

PLC, Automatic, Manual or Off

RECLAIM PUMP FRAME SIZE, FT

3 X 6
(TANKS ADDITIONAL)

3 x 8
(TANKS ADDITIONAL)

POWER

208 / 240 V 1 ph   or  208 / 240 / 480 V 3 ph

* LARGER CAPACITY SYSTEMS (500-1500 GPM) ARE AVAILABLE
Admin