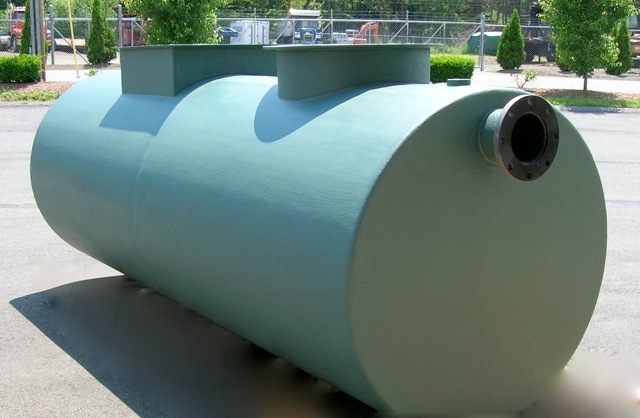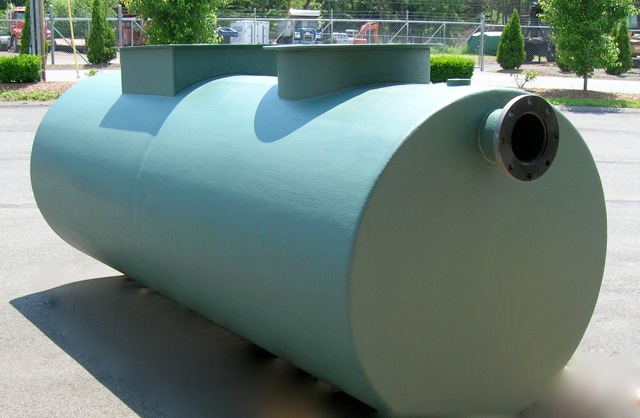 Our single wall or double wall below ground parallel corrugated plate oil/water separators meet and exceed API 421 requirements, removing essentially all free and dispersed non-emulsified oil droplets in the waste
stream.
Applications
Parking Lots
Re-fueling Facilities
Marinas
Military Installations
Performance Standards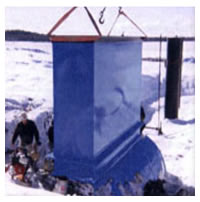 Utilizes patented, revolutionary, non- plugging coalescing plates which
remove free oil droplets as small as 20 microns
Will not need to use secondary polishing packs
Will achieve discharge of 5 ppm or less in accordance with CEN EN 858-1
Performance guarantee based on influent characteristics
Warranted for (5) years on material and workmanship and (30) years
against external and internal corrosion
How does it work?
Construction Standards
Construction in accordance with UL58
Corrosion protection in accordance with UL1746, FRP, STi P3 or urethane
Single wall or double wall construction with interstitial space for leak detection
Meets NFPA 30 local requirements
With these separators, we can provide analysis, which indicates that the
separator will be provided with the required square feet of projected plate
separation area to achieve the specified performance under laminar flow
(i.e. Reynolds Number of less than 500) conditions. This service includes
calculations signed by a registered professional engineer.
| Model # | Average Flowrate (GPM) | Approximate Capacity (Gallons) | Dimensions Diameter x Length (FT) |
| --- | --- | --- | --- |
| WB-QB-342 | 10-30 | 350 | 3.5 x 6 |
| WB-QB-548 | 30-50 | 500 | 4 x 6 |
| WB-QB-1048 | 50-100 | 1000 | 4 x 11 |
| WB-QB-2064 | 100-200 | 1500 | 5 x 12 |
| WB-QB-2564 | 200-300 | 2000 | 5 x 21 |
| WB-QB-2572 | 300-400 | 2500 | 6 x 12 |
| WB-QB-3272 | 400-500 | 3200 | 6 x 15 |
| WB-QB-4072 | 500-800 | 4000 | 6 x 19 |
Frequently Asked Questions
Admin