Our single wall or double wall below ground parallel, corrugated plate oil/water separators meet and exceed API 421 requirements, removing essentially 100% of dispersed non-emulsified oil droplets in the waste stream.
These separators are special purpose prefabricated parallel corrugated plate, cylindrical, gravity displacement oil water separators, containing an inlet compartment, sludge chamber, separation chamber, oil storage area and clean water compartment.
As shown below, the separation process if fairly simple. Wastewater flows into the inlet compartment. A baffle interrupts the flow and allows solids to drop out. Next the oil water moves into the separation chamber where our innovative media causes small oil droplets entrained in the water to coalesce into larger ones which then separate from the water and float to the surface. The clean water then travels into the clean water compartment through the outlet to the sewer.
Features
Patented, revolutionary, non- plugging coalescing plates which remove free oil droplets as small as 20 microns
Single wall or double wall construction with interstitial space for leak detection
Rectangular access manhole with 3' extension to service and maintain coalescing media
Fittings for vent, oil pump out, sludge pump out, gauging and lifting lugs
Exterior sandblasted and coated
Will achieve discharge of 5 ppm or less in accordance with CEN EN 858-1
Warranted for (5) years on material and workmanship and (30) years against external and internal corrosion
Construction in accordance with UL58 and corrosion protection in accordance with UL1746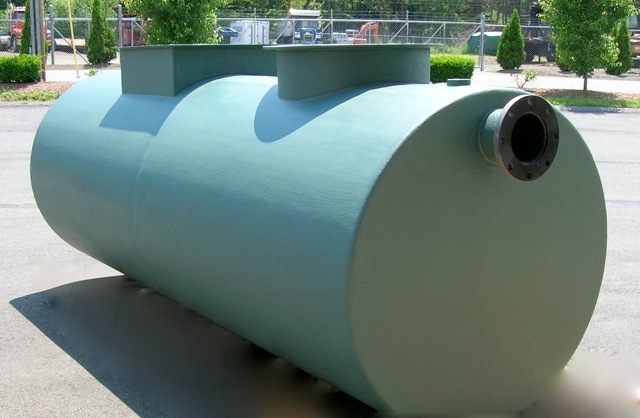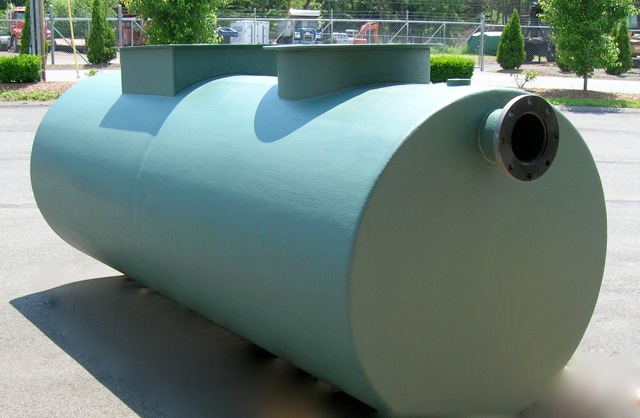 Options
Internal coating for corrosion protection
Grit chamber for high solids applications
Hold down straps
Leak and Level detection systems
Applications
Parking Lots
Re-fueling Facilities
Marinas
Military Installations
Truck and Equipment Washes
How does it work?
Analysis
With these separators, we can provide analysis, which indicates that the separator will be provided with the required square feet of projected plate separation area to achieve the specified performance under laminar flow (i.e. Reynolds Number of less than 500) conditions. This service can include calculations signed by a registered professional engineer.
Underground Oil Water Separator Specifications
Model #
Average Flow Rate (GPM)
Capacity (GALLONS)
Dimensions, D x L (FT)
WB-QB-342
35
350
3.5 x 6
WB-QB-548
55
550
4 x 6
WB-QB-1048
100
1000
4 x 10.75
WB-QB-2064
200
2000
5.3 x 12
WB-QB-3064
300
3000
5.3 x 18
WB-QB-4064
400
4000
5.3 x 24
Larger sizes available.

Frequently Asked Questions
Admin