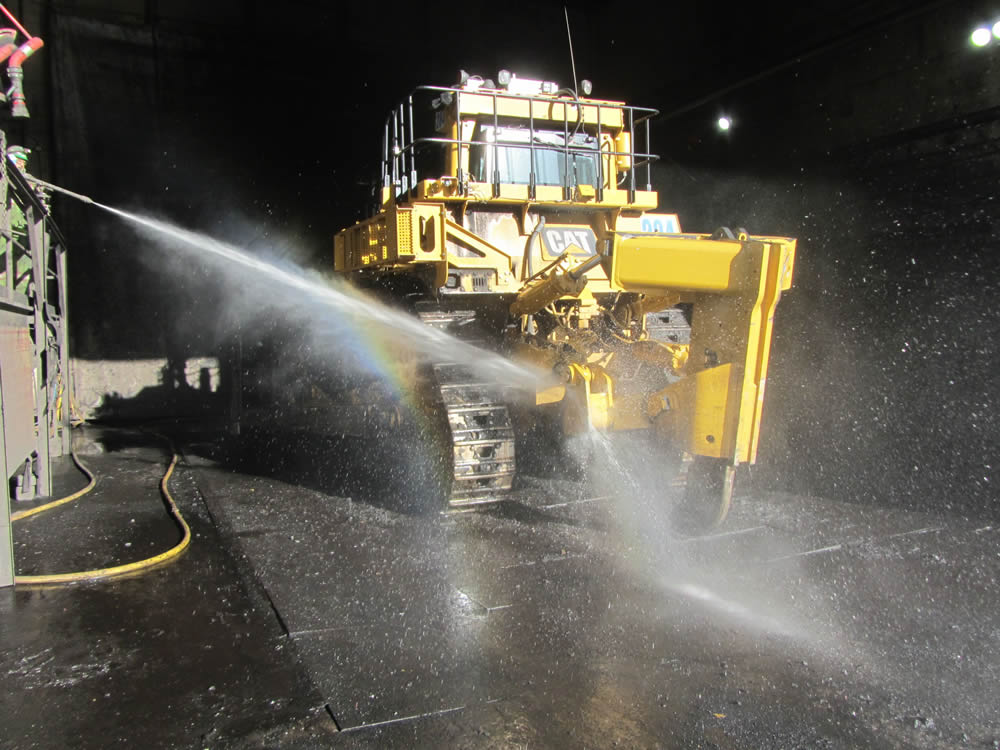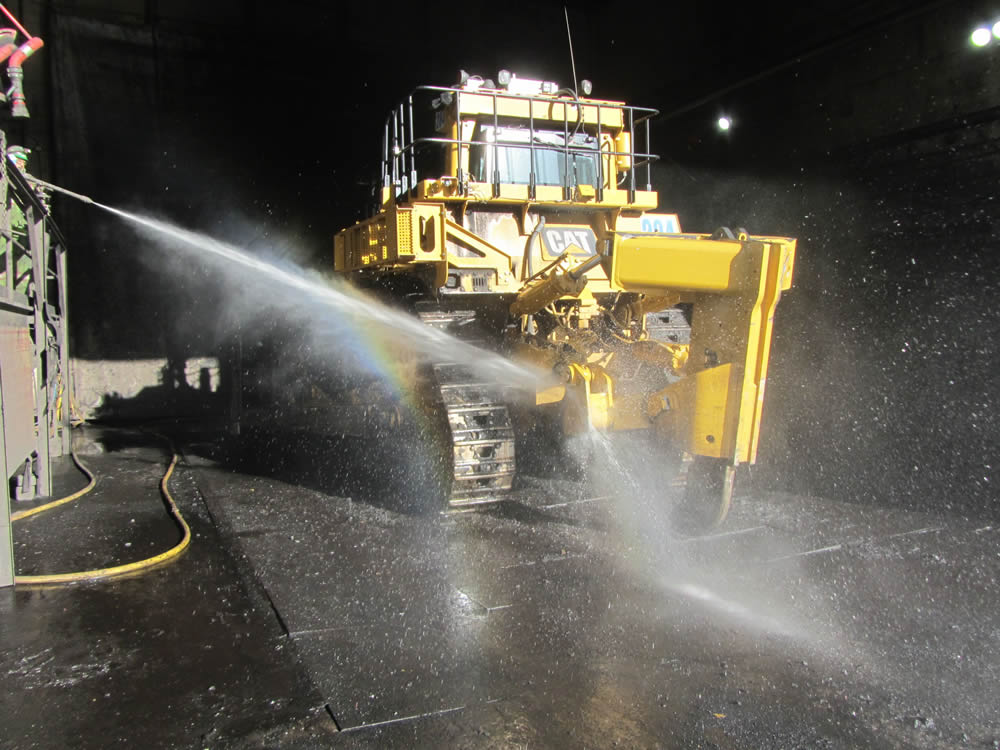 Get the power of a fire hose with a fraction of the water usage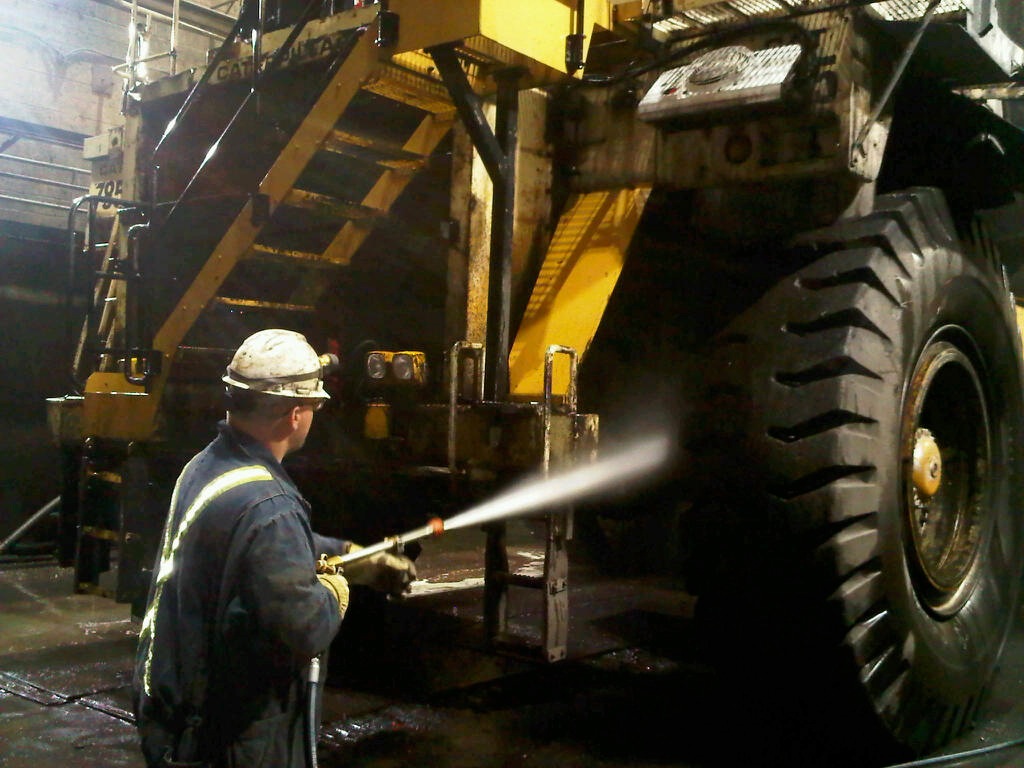 Robustly designed for heavy industrial applications such as mining and oilfield services, our DM Series demucking systems are great for cleaning large haul trucks, steel tracked vehicles or any heavy equipment caked with mud, clay, ice, grass or muck.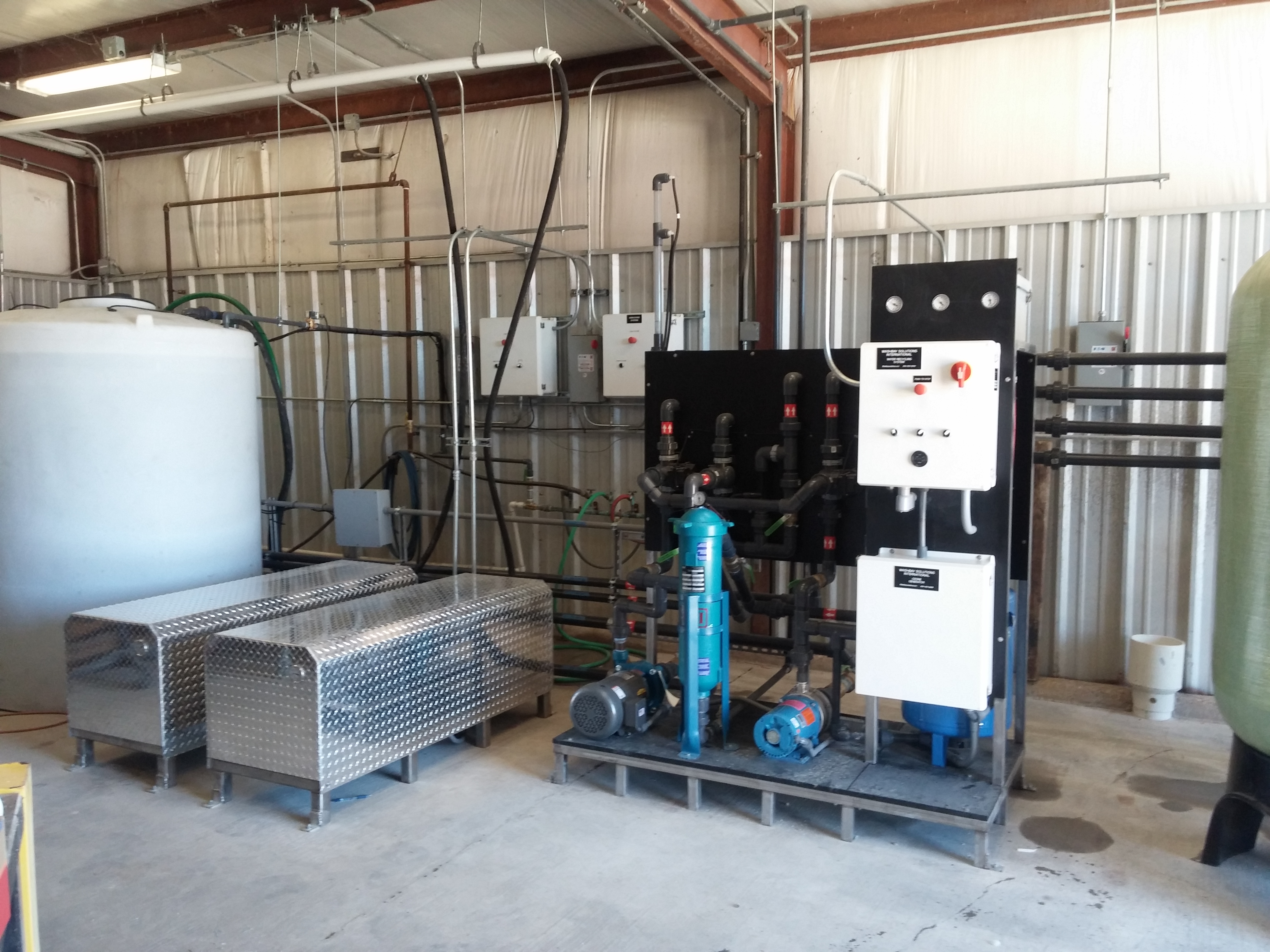 For drilling and construction equipment applications, our 20 gpm demucker system cleans quickly and effectively, in half the time of a typical pressure washer.
For mining applications, we have developed a revolutionary heavy-duty demucking system to replace the standard high volume monitors and water cannons that have been used for decades. Our systems combine increased pressure and specialized nozzles to ensure a quality wash. Using only 60 gpm of reclaimed water, our demuckers will effectively remove heavy accumulations of dirt and mud – saving thousands of gallons of water per cleaning.
Fast and effective cleaning while saving time, water and water treatment costs – a win-win-win situation!
Give us a call for more product information – 1-800-453-8639!
Demucking System Features:
20-60 GPM Capacities
Uses only a fraction of water used in traditional water monitors or water cannons
Emergency Stop System
NEMA 4X Control Panel
High-Efficiency Diaphragm or Multi Stage Pumps
Pressure Gauge
Handheld Stream-to-Cone Gun & Wand
Trolley-mounted Multi-directional Stream-to-Cone Gun & Wand
UL Listings
Remote Motor Controls
Optional Heating Systems
Optional VFD Systems
Optional Automated Wash Monitors
Industrial Grade Hose Reels and Stands
Fast and effective cleaning while saving time and water – a win-win situation!
DEMUCKER SYSTEM SPECIFICATIONS
MODEL
DM-20/300R
DM-20/1000R
DM-30/60/1000R
FDM-25/100
FLOW RATE, GPM
20
20
30 & 60
25
PRESSURE, MAX, PSI
300
1000
1000
100
USES FRESH OR RECYCLED WATER
BOTH
BOTH
BOTH
FRESH
MOTOR, HP
7.5
15
2 @ 15
3
PUMP TYPE
DIAPHRAGM
DIAPHRAGM
DUAL PUMP DIAPHRAGM
MULTI STAGE TURBINE
CONTROLS
MANUAL/REMOTE
MANUAL/REMOTE
MANUAL/REMOTE/VFD/ROBOTIC/PLC
VFD/ROBOTIC/PLC
ELECTRIC
208/480/575 V 3 PH
50/60 HZ
208/480/575 V 3 PH 50/60 HZ
208/480/575 V 3 PH 50/60 HZ
230/480/575 V 1/3 PH 50/60 HZ
HOSE
50' L @ ½" D
75' L @ ¾" D
 ¾"D, LENGTH DESIGNED TO FACILITY LAYOUT
50' L @ ½" D
APPROXIMATE DIMENSIONS, IN
18" W x 60" L x 24" H
18" W x 60" L x 24" H
36" W x 60" L x 24" H
18" W x 24" L x 40" H
Give us a call for more product information – 800-453-8639
Admin