In some locations such as power plants or older factories, there may be a need to install a larger oil water separator in a constrained space. There may be room for the separator, but the entrance to the separator area may be a maze of twisted steps and narrow hallways.  If this is the case, we have the ability to custom engineer an oil water separator that can be built in place, piece-by-piece.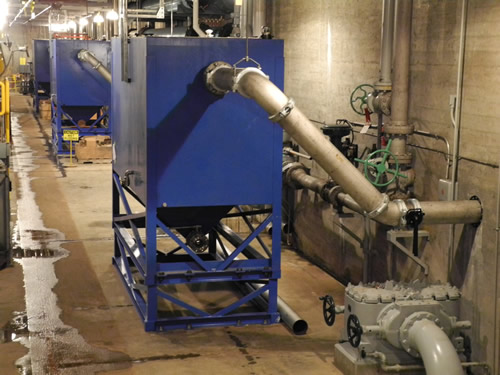 Applications include:
Power Plants
Refineries
Factories
Industrial plants
Available in a range of dimensions and flow rates, these separators can be constructed of stainless steel or carbon steel that corrosion protection applied at the factory.
To ensure each piece will be made to accommodate the facility, we will prepare detailed sub-assembly drawings for your approval prior to starting construction. Then, detailed construction drawings and instructions will be provided for onsite installation.
Like all of our separators, these constrained space oil/water separators will remove 99.9% of free and dispersed non-emulsified oil droplets in the waste stream.
Benefits
Removes free oil droplets as small as 20 microns
Reduces effluent free oil concentration to 10 ppm or less
High flow rates in a compact design
Low maintenance costs
Solids storage capability
All of our systems are constructed of heavy-duty components for maximum life and performance.  They can be customized with hoppers or oil storage compartments and a variety of skimming, monitoring, and pumping packages.
Admin