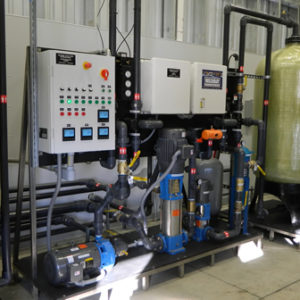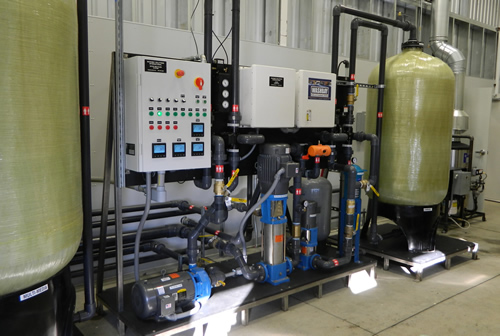 With more and more investment going into equipment, projecting a clean, Green, and professional image is a priority for many companies. Whether it is a tanker, dozer or oilfield tools, regular washing and water recycling is an integral part of presenting that professional image, reducing maintenance costs, and preventing damage to their equipment and the
environment.
Robustly designed and manufactured for the heavy industrial applications, our heavy-duty, multi-stage, closed loop treatment systems clean up the water for re-use.  By simplifying the water and solids handling, many clients are able to both increase production and reduce costs.
APPLICATIONS:
Commercial Trucking
Locomotive
Mining
Marine
Forklift
Oil and Gas Drilling
The first stage of this filtration process is the solids handling system. We develop site-specific solutions for our clients to eliminate as many solids as possible before running the water through to the next stage of filtration.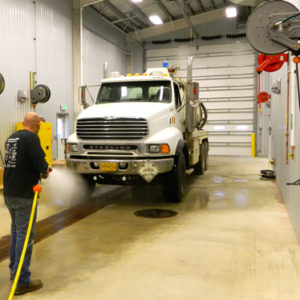 In order to separate any oils from the water, the water is processed through a stainless steal oil-water separator, which separates out smaller suspended solids, oil and water. Any settle-able solids and dispersed non-emulsified oils are removed at this step in filtration.
After the oil-water separator, the water is pumped though several filtration steps including multi-media, blended activated carbon, and corona discharged ozone to reduce any contaminants to
fewer than 10 microns in size, including emulsified oils, waxes, and other volatile organic
compounds.
STANDARD FEATURES:
Stainless Steel Construction
High-Efficiency Pumps
Corona Discharge Ozonation System
Solids Handling & Separation
TSS & FOG Reduction
Multi-Stage / Multi-Pass Filtration
Pressurized Blended Carbon Polishing Filter
Auto-Backwashing Filters
NEMA 4X Control Panel with PLC controller
Depending on the location, many options are available to maximize the efficiency of the wastewater treatment system including:
OPTIONAL FEATURES:
Can be configured with existing equipment
SCADA and remote monitoring UL/CSA Listing
Transportable equipment rooms
Rain Diverter Systems
Rain Water Harvesting Systems
Chemical/Acid/Salinity Resistant Pumps & Components
pH control system
MODEL
CT-10/10
CT-30/20
CT-60/50
CT-100
CT-200*
FLOW RATE, GPM
1-10
1-30
10-60
30-100
60-200
COALESCING PLATE AREA, SF
41
124
211
400
600
COALESCING MEDIA, CF
4
8
24
48
96
APPROX. CLARIFIER SEPARATOR SIZE, FT (WxLxH)
3 x 7 x 5
3.5 x 8 x 6
4 x 10 x 6
5 x 11 x 7
7 x 13 x 9
RECLAIM RE-CIRCULATION PUMP, HP
1.5
3
3
5
5
RECLAIM RE-PRESSURIZATION PUMP, HP
1
3
5
7.5
10
OZONE SYSTEM
Up to 32 grams of ozone per hour
RECLAIM CONTROL SYSTEM
PLC, Automatic, Manual or Off
RECLAIM PUMP FRAME SIZE, FT (WxL)
(TANKS ADDITIONAL)
3 X 6
3 x 8
POWER REQUIREMENTS
208 / 240 V 1 ph   or  208 / 240 / 480 V 3 ph
* LARGER CAPACITY SYSTEMS (500-1500 GPM) ARE AVAILABLE
Admin