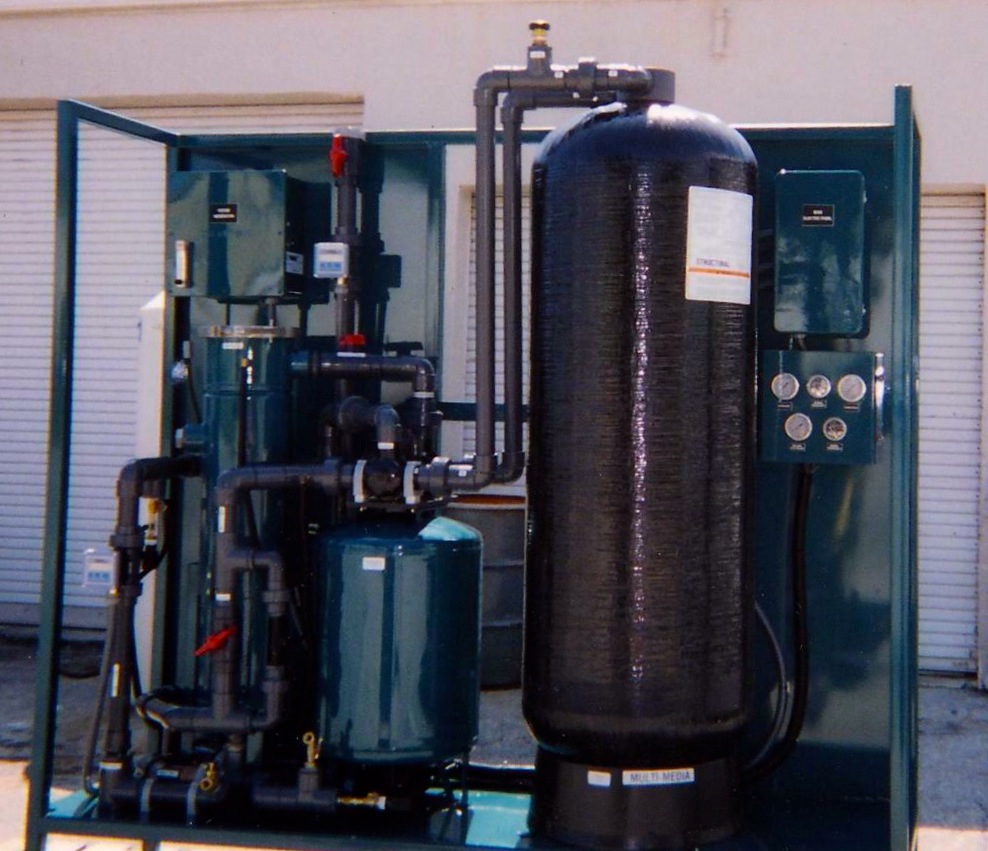 Why Do I Need a RPS System?
The RPS Series Reclaim System is for in-bay automatic car washes. Recycling wash water reduces your fresh water usage as well as eliminates EPA and local impact fees, reduces sanitary sewer costs, and water restrictions. Our RPS systems are designed for petroleum industry car washes.
How Does the RPS System Work?
The RPS Series reclaim system pumps water through automated filters and an ozone injector system to clean and disinfect the water. The cleaned water is stored and constantly re-circulated to remain odor-free for delivery to the car wash upon demand. Filters automatically purge solids to eliminate the need for manual cleaning. The system requires minimal periodic maintenance. It is ideal for retrofitting existing car washes as a turnkey package with compact water storage tanks installed along the wash bay wall or in an adjacent room.
STANDARD FEATURES:
Totally Automatic Operation
Multi-Stage / Multi-Pass Filtration
Large volume Ozone Odor Control
Automated Fresh Water By-Pass
Narrow System Footprint
High-Efficiency Pumps
Low Maintenance Costs
U.L. Listing
OPTIONAL FEATURES:
PLC Controller with Remote Monitoring
Final Filtration down to 5 Micron
PLC control with remote monitoring
Compact Water Storage Tanks
Submersible Pump
Total Turnkey Packages
Custom Painted or SS Enclosure
RPS SERIES SYSTEM SPECIFICATIONS
| | | |
| --- | --- | --- |
| MODEL | RPS-35 PARTIAL RECLAIM | RPS-35 CLOSED LOOP |
|  FLOW RATE                | 35 GPM | 35 GPM |
|  FILTER PUMP | 1.5 HP | 1.5 HP |
|  INLET | 2" | 2" |
|  OUTLET | 1.5" | 1.5" |
| REPRESSURAZATION PUMP | 2.0 HP | 500 |
|  INLET | 2" | 2" |
|  OUTLET | 1" | 1" |
|  FILTRATION | Automated Mixed Bed Media | Automated Mixed Bed Media plus Soap Removal |
| POWER REQUIREMENTS | 208/ 240 / 480 V 3 PH 30 A | 208/ 240 / 480 V 3 PH 30A |
| DIMENSIONS | 26" W X 72" L X 76"H | 26" W X 96" L X 76"H |
Admin