April 9, 2018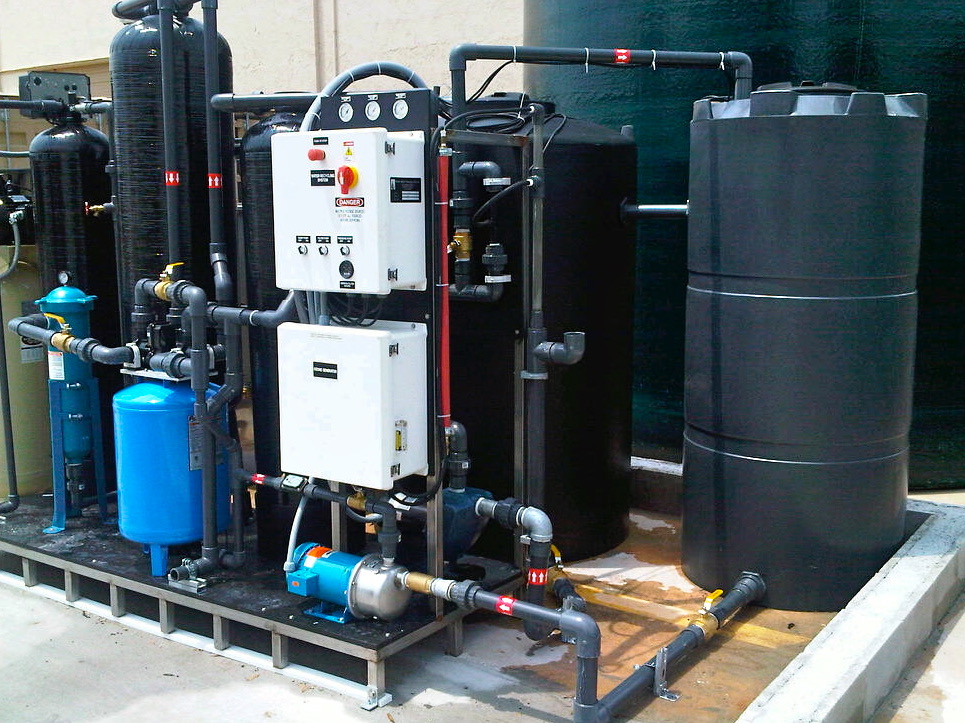 ---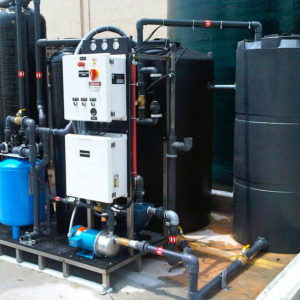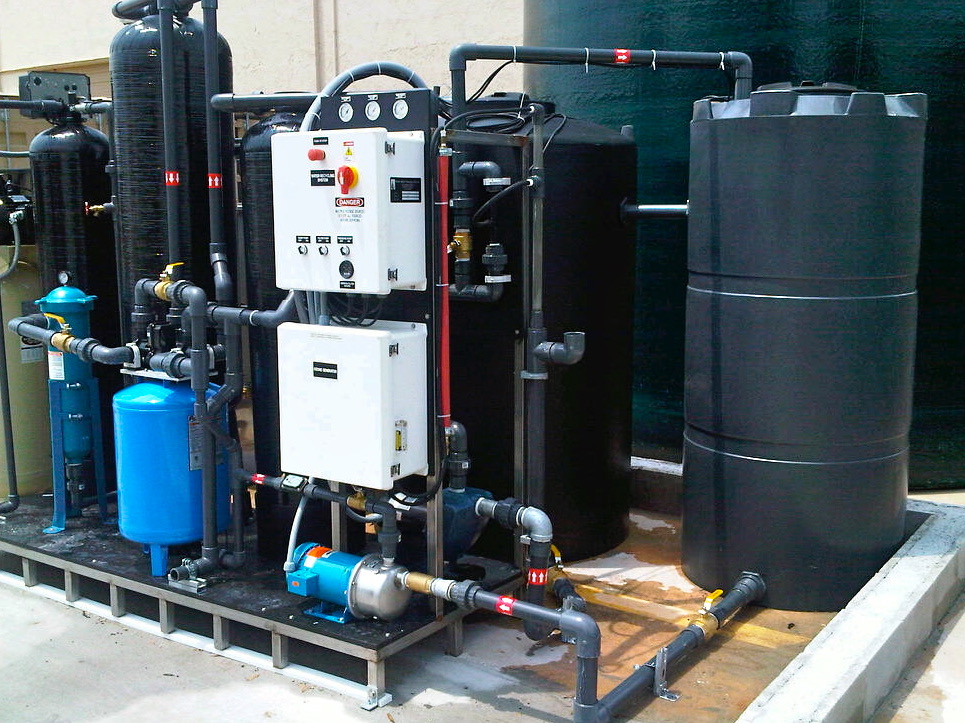 The MM-Series Water Treatment System is a complete self-contained, extremely efficient filtration system consisting of a fully automated multi-media filter and carbon polishing filter.
Processed water is initially filtered to contain no particles greater than 40 microns in size. It is then filtered further so that it is free of substantially all emulsified oils, waxes and other volatile organic compounds. Limited soaps and detergents may remain in the treated water. Processed water shall be acceptable to discharge to the sewer.   The carbon or carbon clay mixture can be tailored to meet specific local effluent requirements and adjusted based on the testing results.
The filters are programmed to automatically backwash back to the wash bay using domestic water. It is designed to be simple to operate but very effective in its ability to meet today's environmental requirements.
STANDARD FEATURES:
 Automated Self-Cleaning Multi-Media Deep Bed Filter
 Carbon polishing filter
 Tailored media to meet compliance standards
 High Efficiency Self-priming Filter Pump
 Automatic or Manual Control System
 PLC controller for back wash operations and valve actuation
  Stainless Steel frame
  Skid-mounted for easy portability
 All controls, and level switches
 Low operating and maintenance costs
OPTIONAL FEATURES:
Pre-filtration for heavy solids removal
Ozone system for odor control
PLC control with remote monitoring capability
Oil content monitor and alarm
pH control system
U.L. Listing
Can be installed in portable equipment room or trailer
MM-SERIES SYSTEM SPECIFICATIONS
MODEL:
MM-5
MM-10
MM-35
MM-65
MM-100
FLOW RATE
5 gpm
10 gpm
35 gpm
65 gpm
100 gpm
FILTER PUMP
3/4 hp
1 hp
2 hp
3 hp
5 hp
 INLET
2"
2"
2"
2"
2"
 OUTLET
1"
1"
2"
2"
2"
WEIGHT  (lbs.)
450
500
600
700
800
 CONTROL SYSTEM
Automatic or Manual Control
 FILTRATION
Multi-Media Deep Bed Filter
 WATER POLISHING
Carbon Deep Bed Filter
UTILITIES
3 phase 240/480/575 V 60 Hz or single phase 230V
---