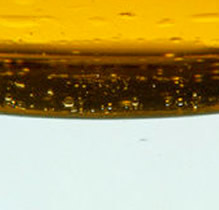 Oil and water separator systems and water reclaim systems are generally used in commercial settings to remove oil and solids from wastewater effluents. Electrical substations, chemical plants, and oil refineries utilize this technology every day. There are two main types of systems, sewer pre-treat systems and closed-loop systems. Sewer pre-treat systems will treat and clean the water so that it can be discharged into the local sewer system. A closed loop system will treat the water so that it can be reused onsite.
In an oil water separator, the corrugated plates intercept oil droplets as the wastewater travels through the separator. New droplets coalesce (combine) with retained droplets, and the droplets become larger. Enlarged droplets are released from the water and rise to the surface where they are decanted into a storage tank, and then properly disposed of with any local or government waste management facility.
Washbay Solutions offers a complete line of the best oil water separators and water reclaim systems on the market today. Whether above or belowground, a closed-loop or sewer pre-treat system, Washbay Solutions has the right system to fit the needs of your company.
A case study was conducted of our sewer pre-treat system at one of our customers located in one of the strictest sewer authorities in North Carolina. After assisting our customer with obtaining a permit, we also helped save them thousands of dollars on a water meter required by the permit. Our client was very pleased with the system, and we returned quarterly to assist with and coordinate water analyses required by their permit. As the water analyses results kept proving our system was cleaning the water remarkably well, the permit requirements kept decreasing which saved our client thousands of dollars in analyses costs.
Another case study was conducted of our closed-loop system at a trucking company. Since they were located outside of the local sewer limits, they needed to be able to clean and recycle their own wastewater. In May of 2007, we assisted the trucking company with the installation of a closed-loop water reclaim and separation system that is used on a daily basis today. We still provide quarterly inspections to ensure the closed loop system is working as designed.
Whether your company is looking for a closed-loop or a pre-sewer treatment system, Washbay Solutions can help design the system that is right for you.
Admin