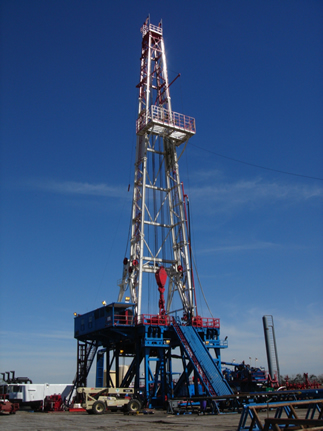 Economic and environmental sustainability is often sited as an integral part of oil and gas companies' business activities. They strive to conduct operations that are not only profitable and safe, but also have minimum impact on environmental resources. One of the main resources that they concentrate on is water.
Water is used in association with many oil and gas activities. Large volumes of water are used during the drilling and completion of oil and gas wells. Water is used during drilling for drilling fluid preparation, make-up water and completion fluids. In enhanced recovery and well stimulation procedures such as "fracing", water is used as a supplemental fluid.
In smaller volumes, water is used for cooling water in gas plants and boilers; as hydrostatic test water for pipelines and tanks; and as wash water for rigs, trucks, heavy vehicles and other equipment. Equipment washing in oil and gas drilling applications is an essential part of keeping the drilling operation running 24/7.
In order to maintain good environmental stewardship and increase profitability, many oil and gas drilling operators are looking at ways they can "reduce, reuse, and reclaim" the large volumes of water they use on a daily basis.
At WashBaySolutions.com our engineered solutions to "reducing, reusing, and reclaiming" include completely self-contained water recycling systems, solids and oil separation systems and high pressure washing systems.
Please see our units available for the oil and gas drilling industry:
Admin