September 10, 2010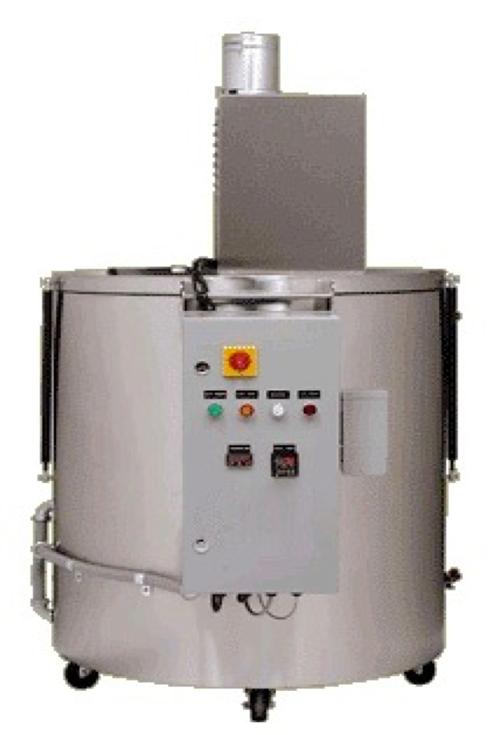 ---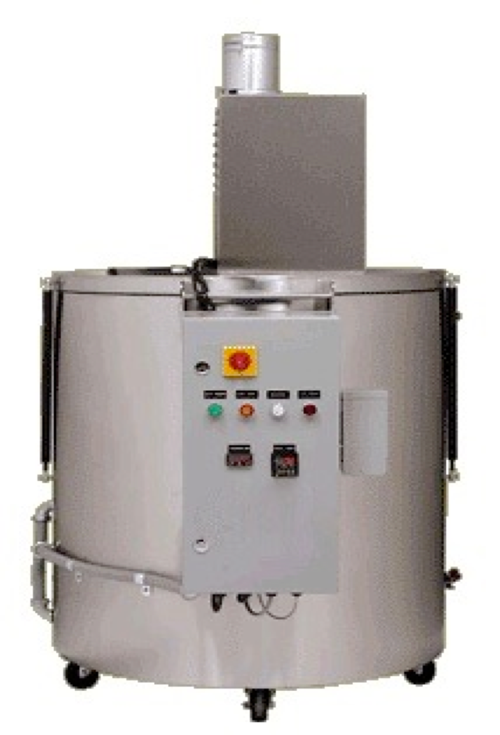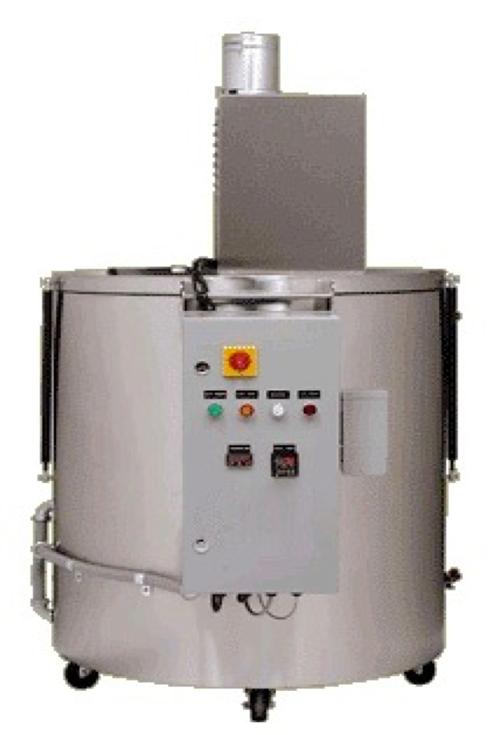 These stainless steel drum evaporators completely encapsulate a 55-gallon drum of wastewater and heat it from the outside, eliminating contact of the heating elements with the wastewater. This makes the drum evaporator extremely effective for de-watering waste streams with high solids content including water based inks, paints, and adhesives. A great advantage of a drum evaporator is that the dry waste residue does not have to be scraped or removed from the 55-gallon drum; it can simply hauled for disposal.
STANDARD FEATURES:
Stainless steel construction
Electrically Operated Incolloy Heating Elements – external to drum with low watt density
Control panel with digital display
Mist Eliminator System to capture entrained water droplets.
Insulation on sides and lid
Drum dolly to provide easy moving of drums
SYSTEM BENEFITS:
Reduces the costs & liabilities of wastewater disposal
Easy to install and operate
Eliminates need to discharge wastewater
Handles different waste streams simultaneously
Our easy-to-use drum evaporators are an economical way to reduce a wide array of waste streams. These systems come in two sizes and can be equipped with multiple options. Give us a call so we can recommend the best system for your application.
---