June 26, 2018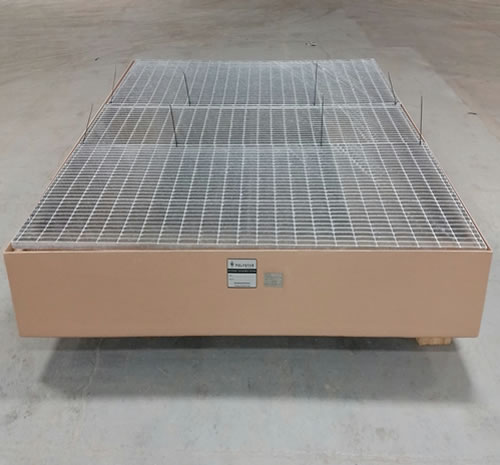 ---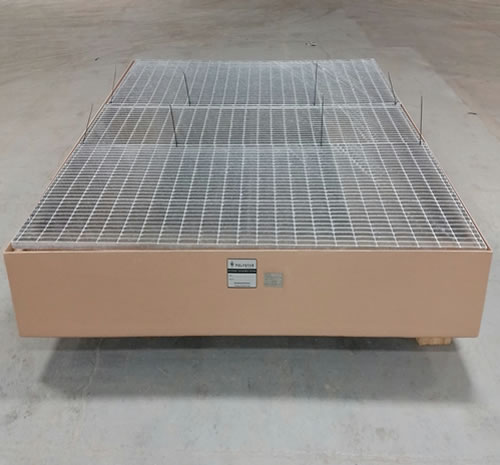 Robustly designed for range of industrial applications from oilfield pipe washing to large equipment washing, our (PWS – Series) portable parts washing stands can provide an economical alternative to a concrete wash pad.
FEATURES:
Designed to be surface-mounted
No excavation required
Placed directly on top of existing surface
Built to any size and configuration
Fiberglass composite system consisting of a 1/4" steel plate core completely encapsulated in fiberglass
12" high walls, various lengths & widths available
Easy to relocate by forklift without disassembly
Drain port for fluid removal or connection to plumbing
Simply maintained
Projected useful life of 15-20 years
ADVANTAGES:
Minimal site preparation, no excavation, fast, clean installation, immediate use, non-porous design, superior chemical resistance and portability are only some of the many our parts washing stand's advantages.
Each parts washing stand is manufactured from heavy-duty fiberglass laminations completely encapsulating a steel core. The steel core makes it the most rugged and durable wash water containment system available today. This core keeps the spill containment system strong and flexible no matter what. In addition, each system includes (4) 1-1/2″ threaded coupling with 2 bronze ball valves for fluid drainage.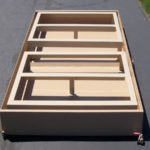 SUPPORT PEDESTALS
Inside are two removable pedestal frames to support the grates and raise equipment above the surface. Each system also has a 2″ divider wall running across the middle of the system to compartmentalize wash water or spills.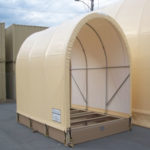 OPTONAL COVERS AND WALLS
To contain the wash water, the system is available with an optional 10′ high canopy mounted to the system. Each end is left open for access.
Fiberglass or poly walls are also available. They come in 4', 6' or 8' heights and can be placed on 3 sides for efficient washing.
Interactive 3D Visual of our Portable Parts Washing Stands
Please click the image below to interact with the drawing. It may take a few seconds to load.
Give us a call for more product information – 800-453-8639
---