June 10, 2014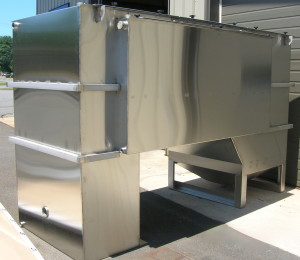 ---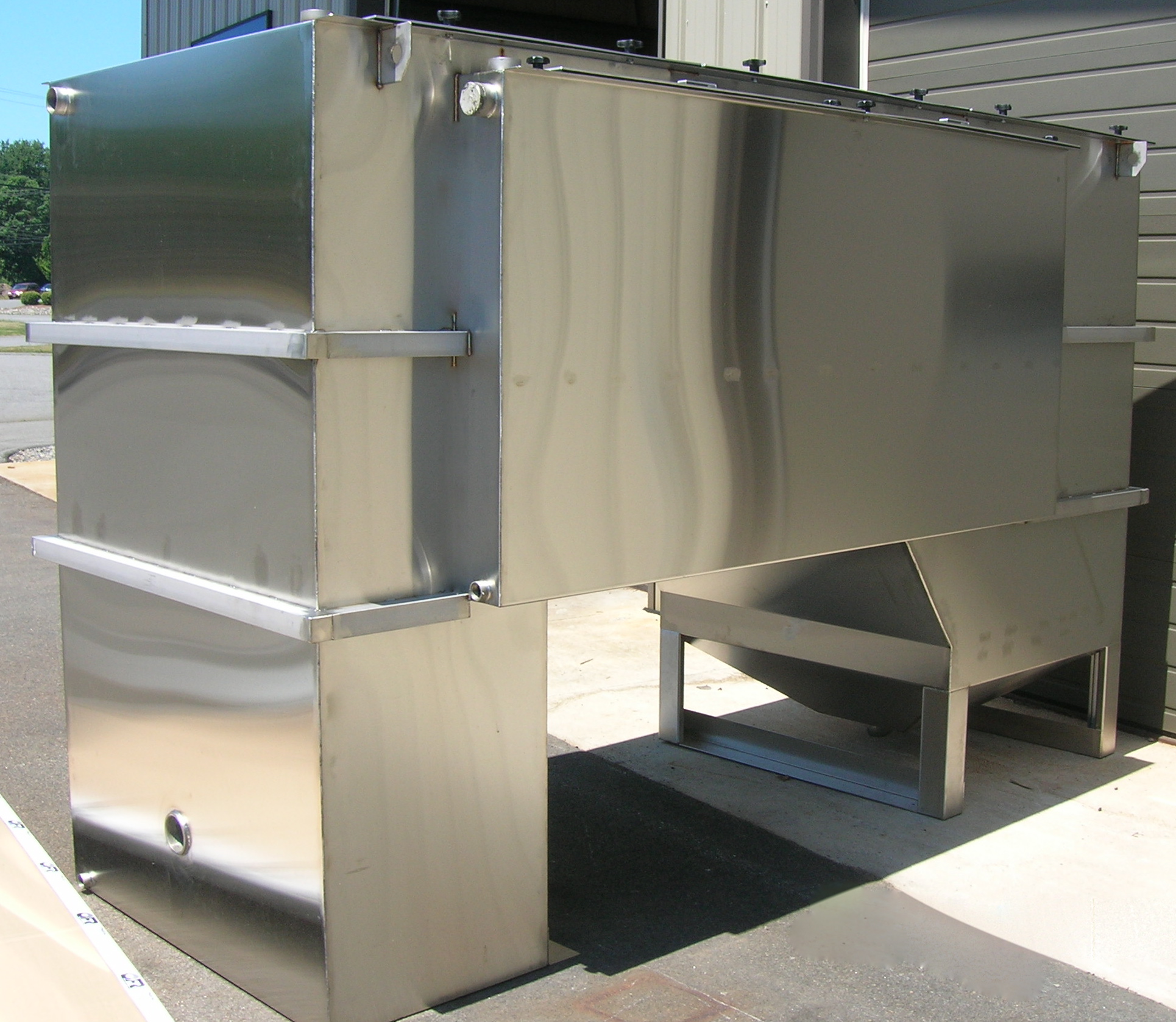 New SOWS Systems Remove Both Free & Dispersed Oil AND Settable & Suspended Solids!
Introducing the new Best Available Technology (BAT) for the treatment of produced water and flow-back water. The Solids and Oil Water Separation Systems (SOWS) are horizontal gravity flow treatment systems designed to separate settleable solids, suspended solids, and free and dispersed oil.
This system is a significant improvement to the currently used CPI Separators which can only separate free oil and settleable solids – allowing a considerable amount of dispersed oil, suspended solids, and stable emulsions to pass through the system.
Applications:
Onshore and Offshore Drilling Operations
Oil Refineries
Produced Water
Waste Oil Processing Facilities
Benefits:
No moving parts
Low maintenance
Heavy duty carbon or stainless construction
The SOWS System has 5 stages of separation.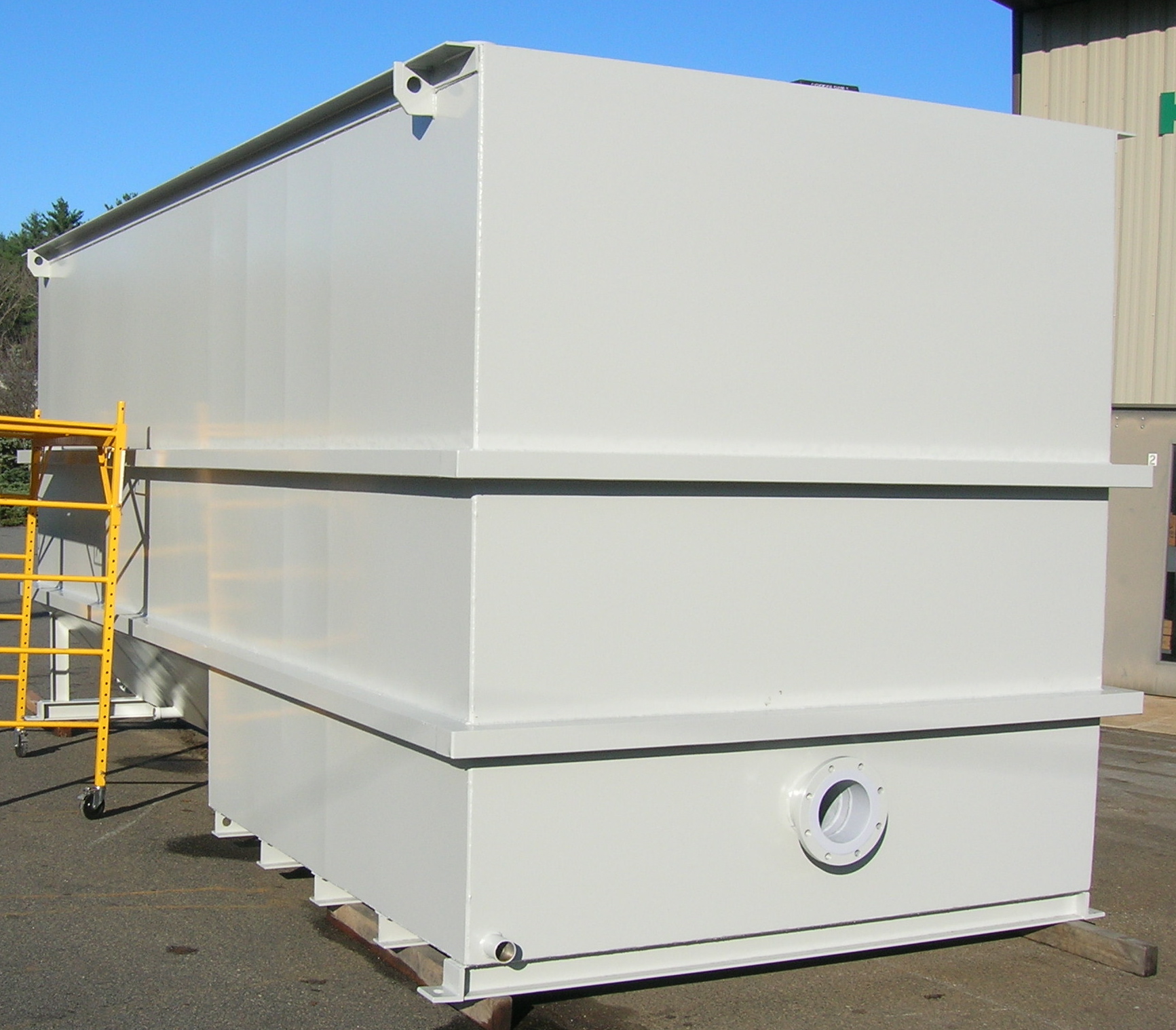 Stage 1, Inlet Area – The water mixture flows into the inlet quiescent area where the velocity of the water slows. The free oil (150 micron in size or greater) separates and rises to the surface where it is removed by a pipe skimmer.
Stage 2, Clarifier/Solids Intercept Section – The settleable solids flow downward and are captured in the clarifier/ solids intercept section.
Stage 3, Inclined Plate Section – The suspended solids and dispersed oil flow upward through the inclined plates section. Most of the suspended solids will slide down these plates into the hopper.
Stage 4, Separation Compartment – The remaining suspended solids and dispersed oil flow into the separation compartment where the coalescing plates remove 99% of the free oil droplets 30 micron or greater. This oil rises to the surface where an oil skimmer decants it to an oil storage tank. The coalescing plates then capture the remaining suspended solids.
Stage 5, Clean Water Compartment – The flow of water will go over the overflow weir into the clean water compartment where oil absorption polishing bags trap any trace oils before the water is discharged.
SOWS Solids Oil Water Separation Systems
Model
BPD
(Barrels Per Day)
GPM
Width
Length
Height
Inlet
Outlet Dia
Clarifier
Plate Area, SF
Separator
Coalescing Volume, CF
Sludge
Volume (Gal)
Total
Capacity (Gal)
SOWS-150
5,140
150
6′-6″
20′-0″
9′-0″
6″
600
64
300
4250
SOWS
-200
6,850
200
6′-6″
20′-0″
10′-0″
6″
800
80
300
4930
SOWS
-250
8,570
250
7′-6″
20′-6″
10′-0″
8″
1000
96
350
5810
SOWS
-300
10,285
300
8′-6″
21′-6″
10′-0″
8″
1200
120
400
7040
SOWS
-350
12,000
350
8′-6″
23′-0″
10′-0″
8″
1400
150
425
7480
SOWS
-400
13,715
400
8′-6″
24′-6″
11′-0″
8″
1600
150
500
8500
SOWS
-450
15,430
450
9′-6″
26′-0″
11′-0″
8″
1800
175
525
10020
SOWS
-500
17,140
500
9′-6″
26′-6″
11′-0″
8″
2000
210
550
10450
SOWS
-550
18,855
550
9′-6″
28′-0″
12′-0″
8″
2200
210
675
11580
SOWS
-600
20,570
600
9′-6″
29′-6″
12′-0″
10″
2400
240
700
13240
SOWS
-700
24,000
700
10′-6″
30′-0″
12′-0″
10″
2800
288
750
15450
SOWS
-800
27,425
800
10′-6″
31′-0″
12′-6″
10″
3200
324
775
17540
SOWS
-900
30,860
900
10′-6″
32′-6″
13′-0″
12″
3600
324
800
19260
---