May 8, 2020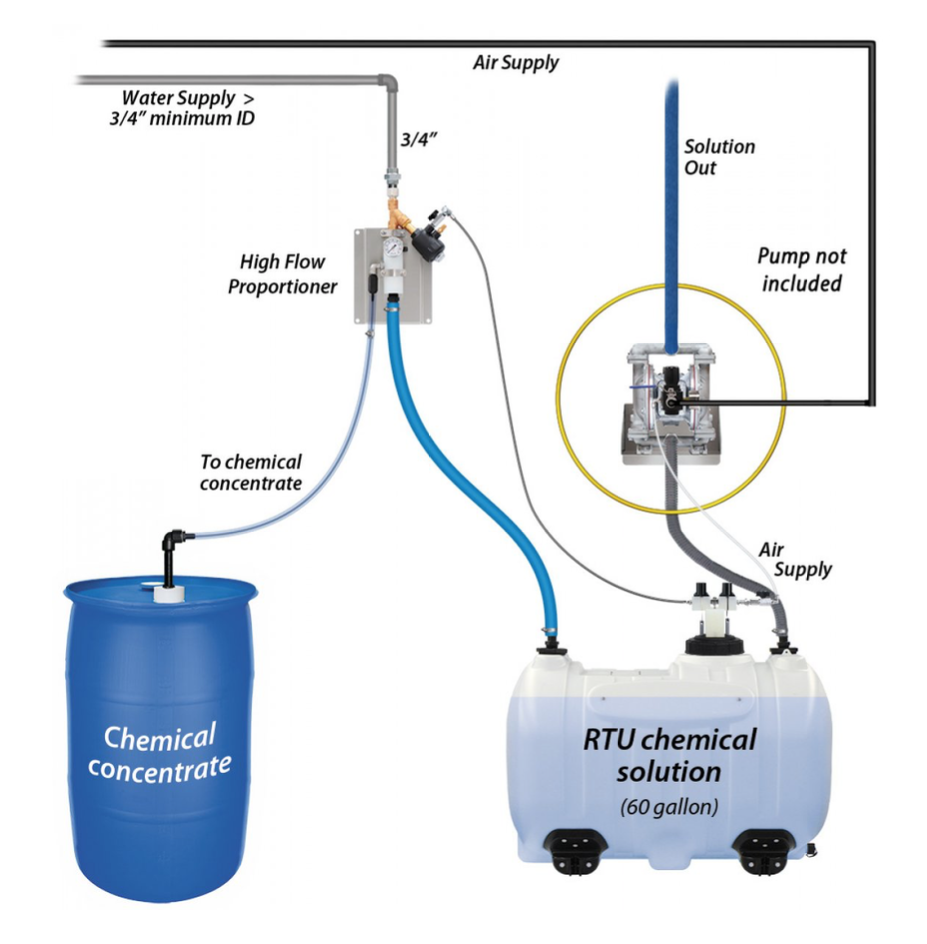 ---
We can help you design multi-function systems consisting of proportioning, sanitizing, foaming and/or rinsing systems.
Proportioning & Foaming Systems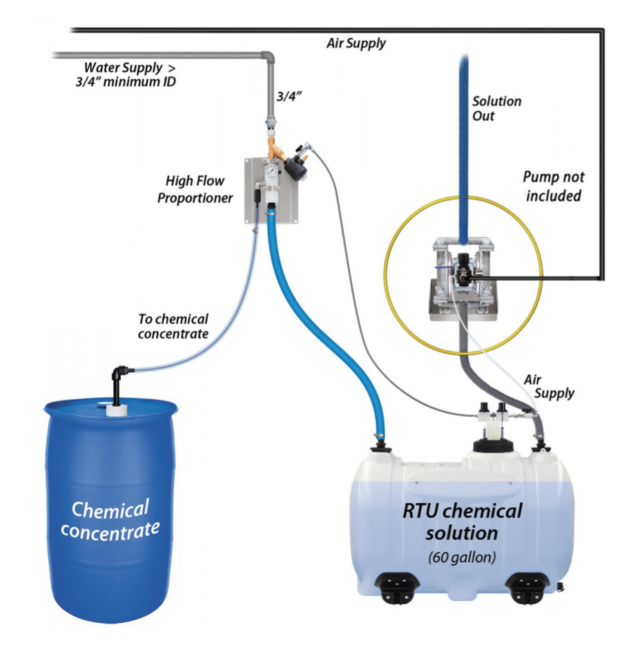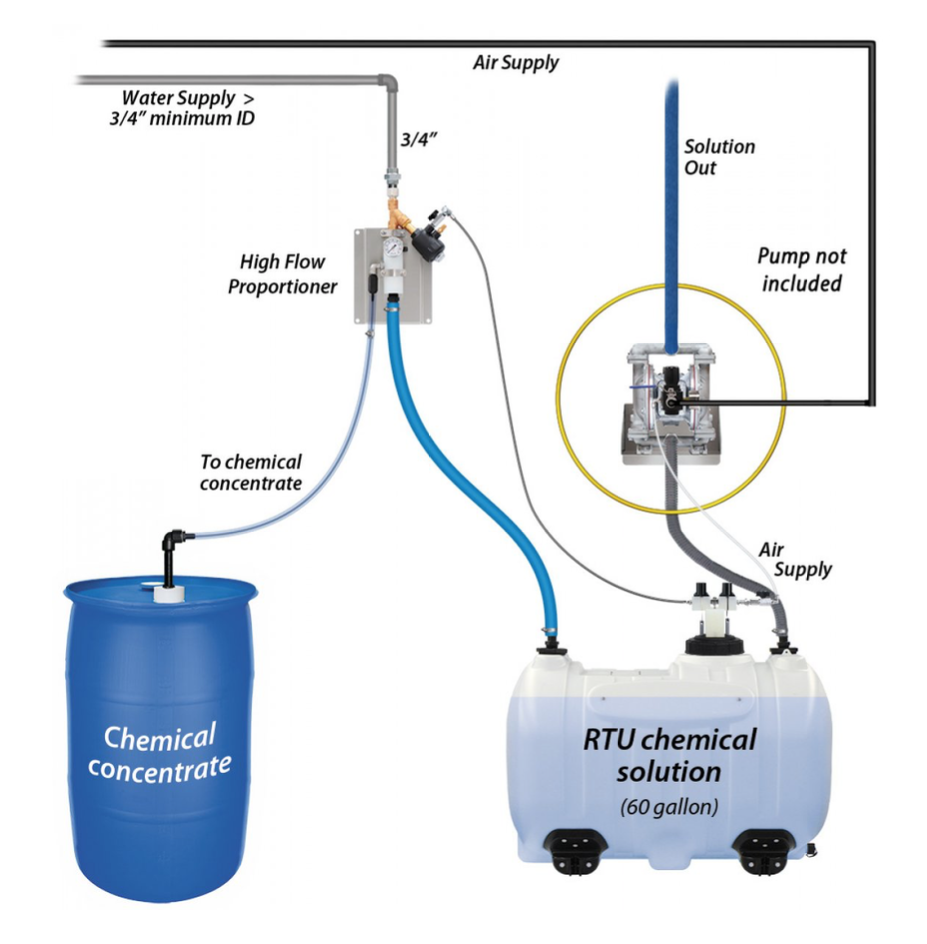 Our water driven chemical proportioning system will automatically refill a tank with ready-to-use chemical solution. When the solution in the tank drops below a pre-set level, the float valve triggers an air-activated solenoid to start the water flow. Using city water pressure, a venturi injection system draws and blends chemical concentrate into the water stream to create an accurately diluted solution. The system cycles continuously. Dual magnetic float valve design includes a primary valve to regulate normal operation and a secondary fail-safe valve to shut off the system if the primary float valve malfunctions.
Upon demand, an air driven pump system will transfer ready-to-use chemical solution to the foamer. The foamer creates foam by injecting compressed air into the solution to greatly increase volume and coverage ability. The foam is then projected through the discharge hose and nozzle on to any surface at distances up to 12 feet.
Proportioning & Foamer System
Heavy-duty chemical tank with drain
Magnetic float valves (primary and fail-safe) with polypropylene floats
Air inlet ball valve
Air-activated water solenoid
Machined injector body
Color-coded precision metering tips
Polypropylene 1/2″ air-operated double diaphragm pump
Compressed air ball valve & regulator/filter with gauge
Chemical solution suction tube with strainer
Discharge hose with MPT fitting
Machined foamers
Stainless steel inlet and discharge ball valves
50′ hoses, polypropylene foam wand & fan nozzle
Stainless steel hose hangars
Sanitizing & Rinsing System
We can design combination systems for applying one chemical as foam, another chemical as a sanitizing spray and for rinsing. Using standard city water pressure, a venturi injection system draws and blends chemical concentrates into the water streams to create accurately diluted solutions using precision metering tips to control chemical usage. Compressed air is injected into the foaming solution which is then projected through the foam hose and fan nozzle. The sanitizer solution can be projected as a "flooding" spray for fast complete coverage. Finally, the system rinses at full pressure using stainless steel nozzles.
Features
Designed for precision foam application, and to rinse and sanitize medium to large surfaces and objects
Adjustable foam consistency (wet/dry)
Stainless steel mounting bracket
Stainless steel inlet and discharge ball valves
Machined foamer and sanitizer bodies
Color-coded precision metering tips to set dilution ratios
Combo foam / sanitize hose, polypropylene foam wand and fan nozzle
Rinse hose and stainless steel nozzle
---