September 10, 2010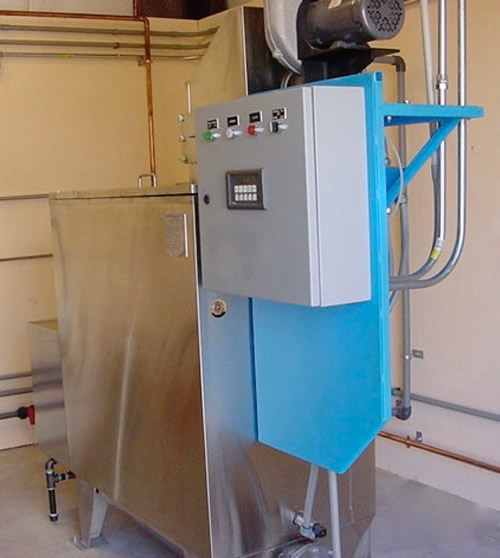 ---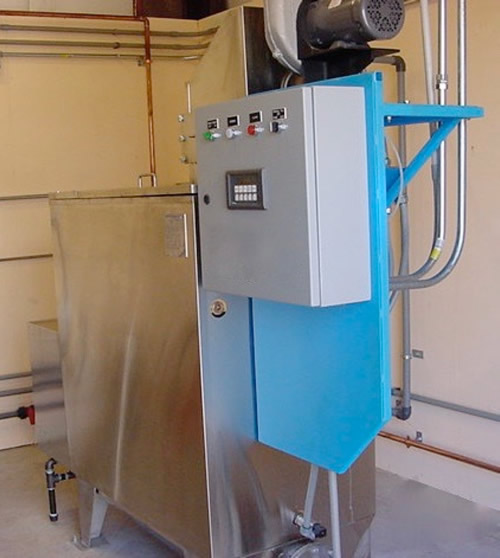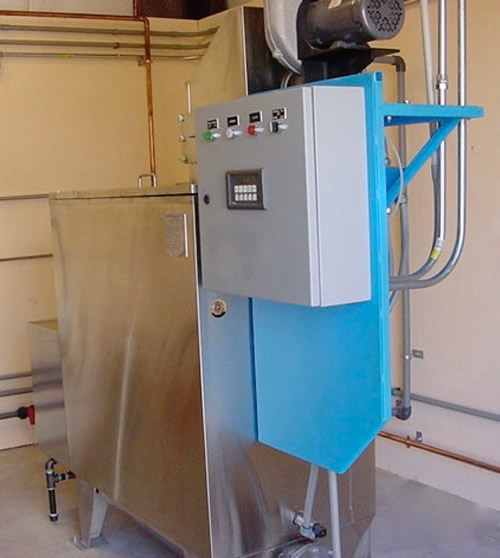 Robustly designed and manufactured for heavy industrial applications, our thermal evaporators provide one of the most cost effective methods of wastewater reduction on the market today. Built to the highest standards, our system will provide years of trouble free operation in the harshest environments.
Unique features of our systems include our heat exchanger which provide extremely efficient heat transfer, resulting in reduced fuel costs, and our Mist Eliminator which captures entrained water droplets, resulting in less detrimental exhaust to the environment.
STANDARD FEATURES:
Modem that allows for remote dial-in
On-board diagnostics that monitor system functions.
Easy to read Digital Display with text messaging
Gas volume meter to monitor system throughput.
Mist Eliminator System to capture entrained water droplets.
Insulation rated at up to 450F on all six (6) sides.
6" Cleanout for ease of removal and tank cleaning
Outer Skins constructed of 304 Stainless Steel
Durable Aluminum Blower system
SYSTEM BENEFITS:
Reduces the costs & liabilities of wastewater disposal
Easy to install and operate
Eliminates need to discharge wastewater
Handles different waste streams simultaneously
Can use a wide range of heat sources
Our systems come in a wide array of volumes, heat sources, construction materials and options to meet any application. Give us a call so we can design a system for you.
---