August 25, 2021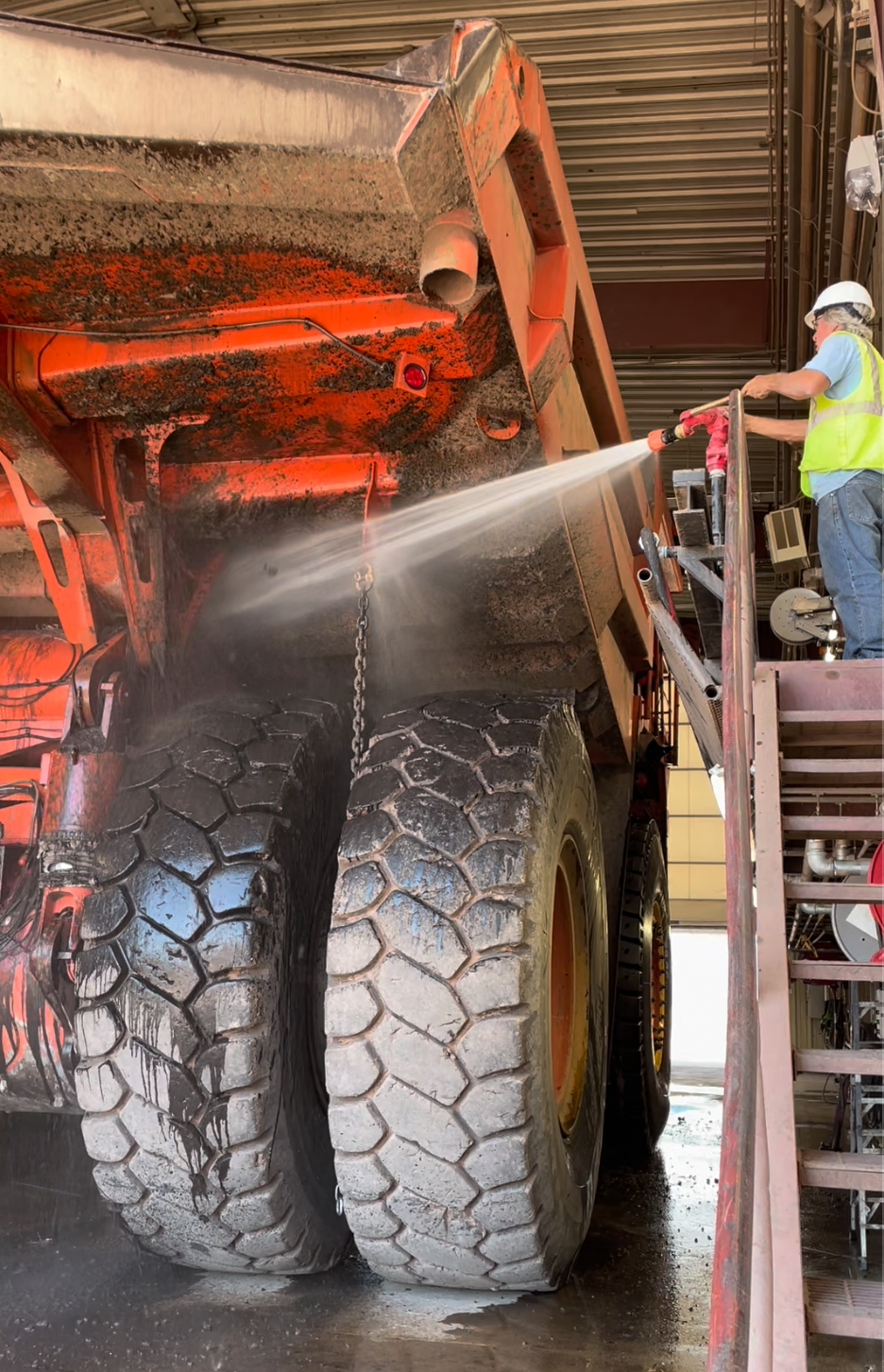 ---
"I also want to let you know how impressed I was with all of the JDI equipment. Every piece of equipment you provided was exceptionally well constructed. I am thoroughly impressed with everything!"

"Everything I have seen and heard so far indicates that they are very happy with the demuckers. They are even creeping into the building and washing trucks every chance they get as 'trial runs', even before the contractor has officially turned the project over to them."  – Brian S.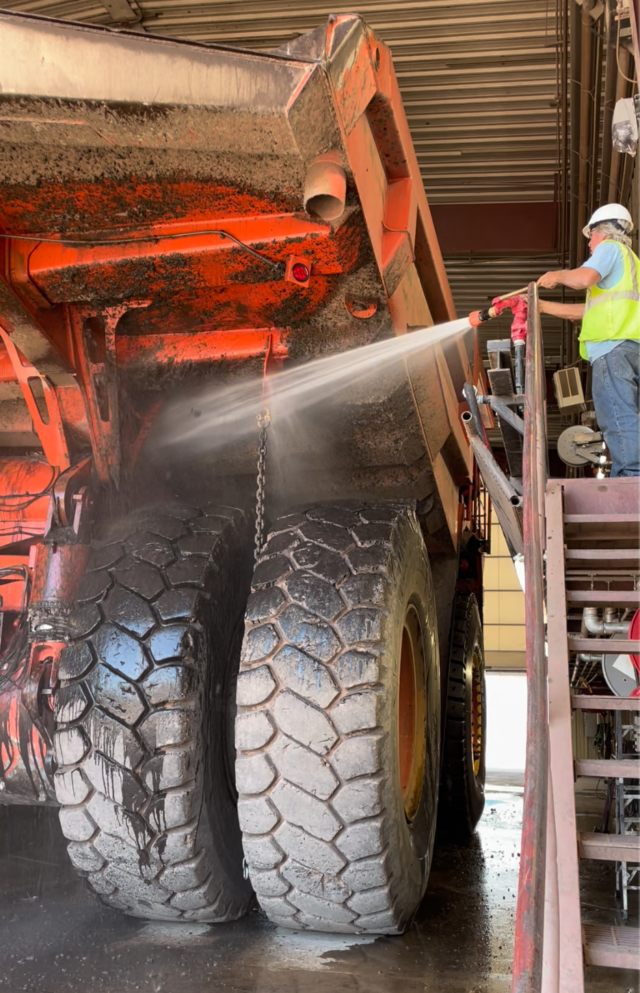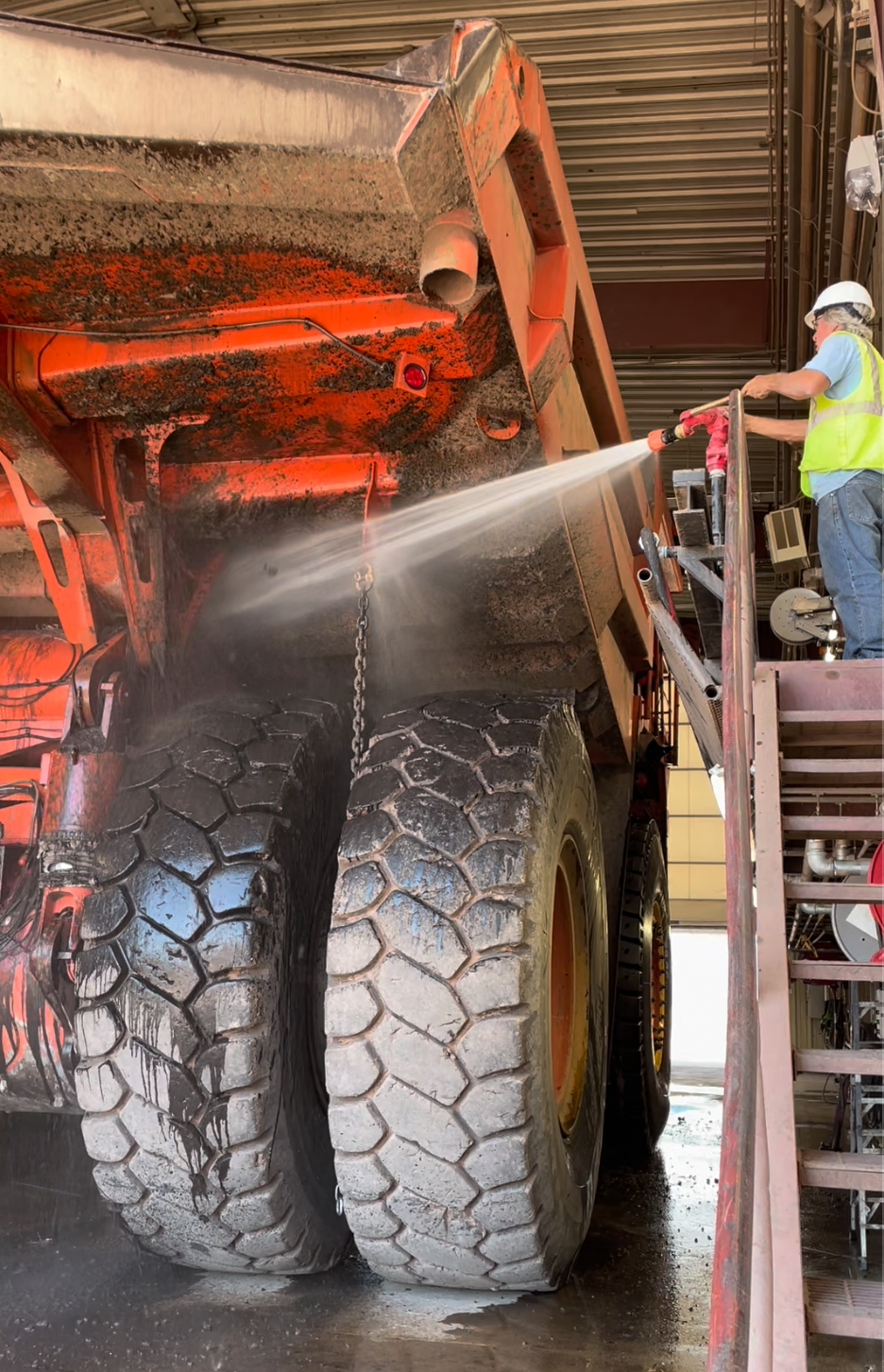 Issues: A very large mining operation was rehabbing its existing wash pad and adding a new one. As with most mining operations, most of their vehicles are very large and, therefore, can carry a large amount of solids into the wash bay. These solids get caked into every surface of the vehicles.
The engineers designing their new building contacted us to assist with washing and treatment equipment and maximize their wash bay design.
Solution:  We worked closely with their engineers to first design a very efficient solids handling and settling system consisting of trenches, sumps and a settling basin.
Once we completed the design, we recommended a number of washing systems to augment their pressure washing systems.  Due to the fact that they had a variety of vehicles and equipment, they decided on dual 20 GPM @ 1000 psi demucking systems, an undercarriage wash and monitor system for washing. One demucking will be used also be used to supply the undercarriage wash system.
For their application, we also developed a very effective cleaning system which included multiple compact water monitors placed strategically in the wash bay. Each monitor system will supply 100 gpm @ 100 psi. For easy movement, the wash monitors are attached to custom steel trollies that are mounted on steel rails inside the wash bay.  It can be easily customized with a wide range of nozzles selections.
Since they would be washing in different wash areas, we then coordinated with the electrical engineers to integrate all of the remote controls so the systems could be easily controlled by a small crew.
After washing, the water is treated so that it can be re-used by a complete self-contained system, capable of processing 100 gpm.  It is a Closed Loop Carbon Treatment System so there is zero fluid discharge to the facilities' surroundings.  The system includes a clarifier oil water separator to remove oils, ozone to remove odors and multi-level filtration to remove of particles greater than 10 microns in size, substantially all emulsified oils, waxes and other volatile organic compounds.
All of the systems were easily upgraded to meet mine safety standards.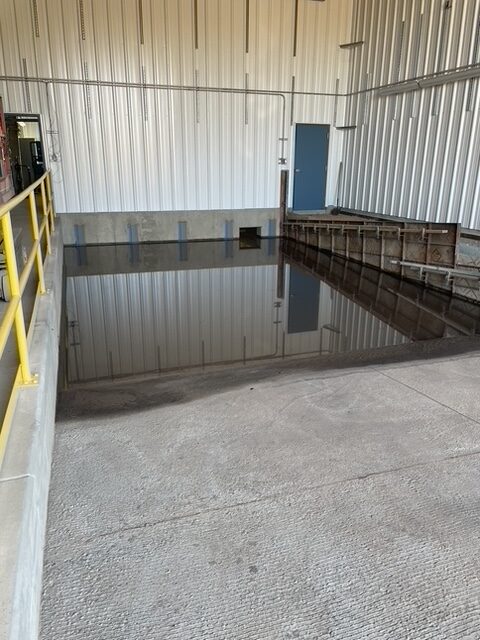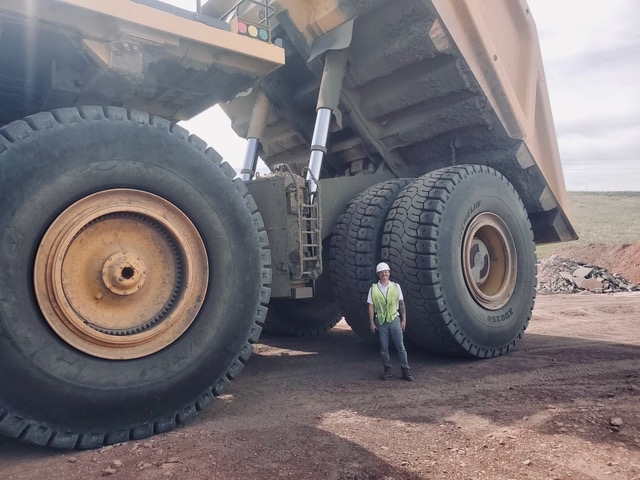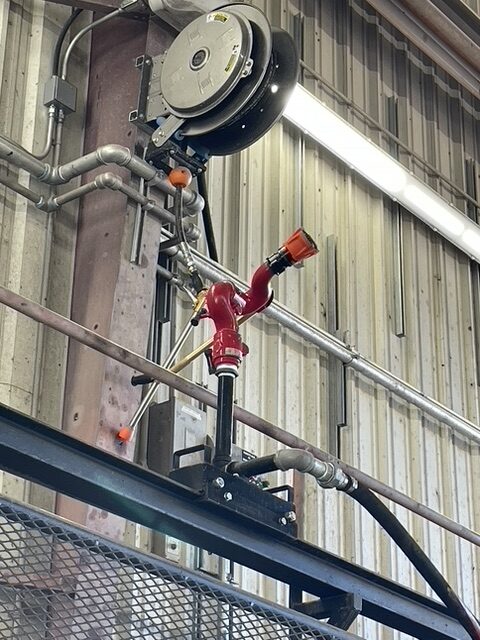 ---