January 21, 2022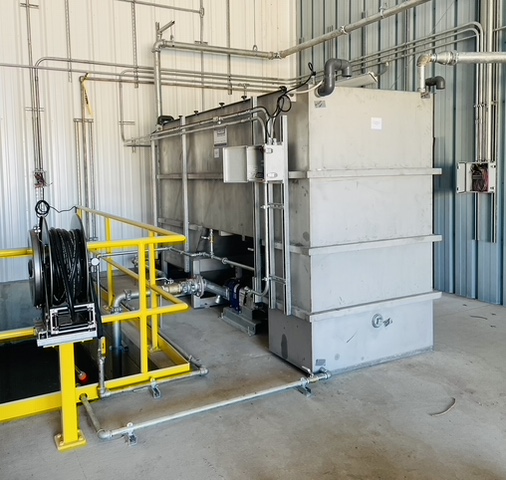 ---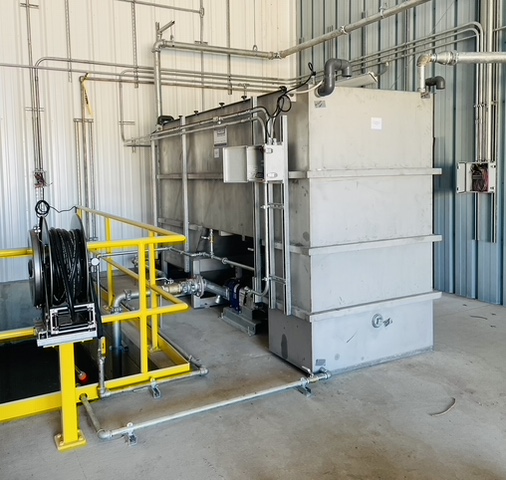 We have developed a revolutionary heavy-duty wash and treatment system by integrating our demucking system with our clarifier oil water separator system.
Using low flow pumps, moderate pressure and specialized nozzles, our robustly- designed demucker systems can quickly clean large trucks, tracked vehicles or any heavy equipment caked with mud, clay, ice, or muck – using only 20 gpm of water.
After washing, we can then process this water through our stainless steel clarifier oil water separator to reduce your environmental liabilities. Even though full of solids, oils and grease, our separator will effectively treat this wash water for re-use or discharge. 
Fast and effective cleaning with low water treatment costs – definitely a win-win situation!
Features:
High-Efficiency Diaphragm or Multi Stage Pump, 20 GPM @ 850 PSI
Stainless Steel Construction
NEMA 4X Integrated Control Panel
Multi-directional Stream-to-Cone Gun & Industrial grade hose reel
Poly water storage tank
Stainless steel clarifier separator designed to remove 99% of oil droplets
Inclined plates to remove solids
Sludge hopper to capture and contain settleable solids
Electric or Air diaphragm transfer pump
Internal oil storage tank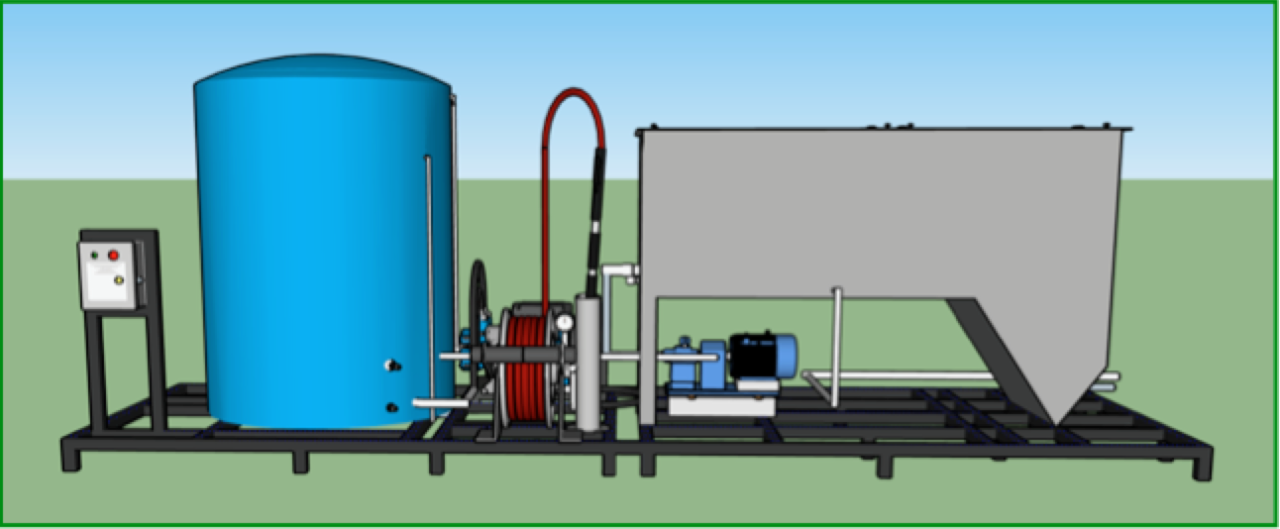 Optional Features Available: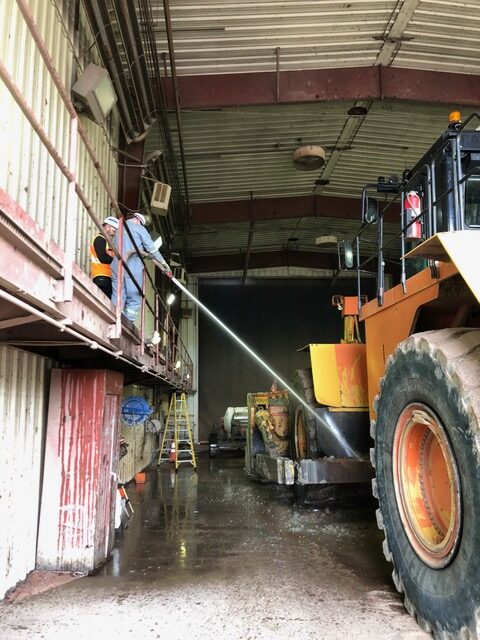 UL Listings
Remote Motor Controls
Heating Systems
Automated Wash Monitors
Portable Wash Containment Pad
Odor Control Systems
Polishing Packs
Reduce your environmental liabilities and get the power of a wash monitor with a fraction of the water usage!
SYSTEM SPECIFICATIONS
| | |
| --- | --- |
| Pumping System | DTS-20 |
| Max Flow Rate & Pressure           | 20 GPM @ 850 PSI |
| Uses Fresh or Recycled Water | Both |
| Motor, HP | 15 |
| Pump Type | Electric Diaphragm |
| Controls | Manual/Remote/PLC |
| Hose | 50-75' L @ ¾" D |
| Gun/Wand | Handheld Stream-to-Cone |
| Water Storage | 500 Gallon Poly Tank |
| Industrial Grade Hose Reel | Manual, Spring Rewind, Portable |
| Electric | 120/208/480/575 V 3 PH 50/60 HZ |
| Approximate Dimensions (with tank) | 8' L x 4' W x 7' H |
|   |   |
| Clarifier Oil Water Separator |   |
| Max Flow Rate | 20 GPM |
| Internal Tank Capacity | 650 Gallons |
| Sludge Capacity | 27 Gallons |
| Coalescing Media | 6 Cubic Feet |
| Pump Type | Air or Electric Diaphragm |
| Controls | Air or Electric Manual/Remote/PLC |
| Air/Electric | 8-14 cfm at 40 psi/120/208/480/575 V 3 PH 50/60 HZ |
| Approximate Dimensions | 8' L x 3' 6" W x 6' H |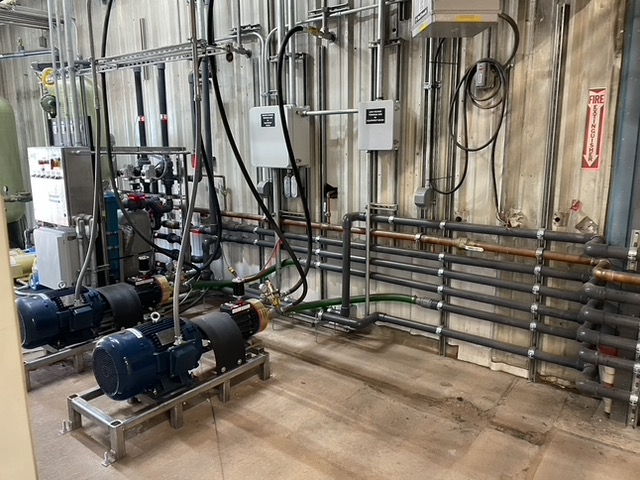 ---